About
Schneider LASIK Centers' Guiding Philosophy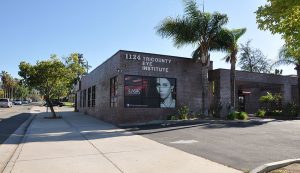 Experience, expertise, and outstanding customer service all form the core of Schneider LASIK's guiding philosophy.
At Schneider LASIK, there's only one commitment we have, and that's to provide our patients with the very best visual result possible.
That commitment is why we've continually invested in the most advanced exam and treatment technology possible. It's the reason why we have continued to research and evolve our treatment protocol. It's why our entire facility is set up for safety and efficiency… because these things all add up to better results.
As a state-of-the-art practice, Schneider LASIK serves the entire Inland Empire with great attention to detail and quality. The practice's lead surgeon – Dr. Mark Schneider – is a highly-experienced LASIK surgeon who has helped tens of thousands of patients achieve clear vision without glasses.
Schneider LASIK Center uses all-laser, blade-free correction procedures that are customized to each patient's visual needs. Numerous variables are taken into account, including refractive errors like nearsightedness, farsightedness, and astigmatism, overall health, lifestyle preferences, and profession.
By using sophisticated diagnostic devices before the procedure, the vast majority of our patients achieve 20/20 vision or better! We love what we do and enjoy helping our patients realize exceptional vision without the need for corrective lenses!